Districts and charter schools in Delaware are receiving weighted funding to better support the state's most disadvantaged students. Working with the General Assembly, Governor Carney set aside $75 million over three years, beginning in Fiscal Year 2020, for English learners, low-income students and new mental health support in schools. By Fiscal Year 2025, annual funding for the program will increase to $60 million each year. This will include:
$55
Million
in Opportunity Funding to enhance services for English learners, and low-income students; and
$5
Million
in Mental Health & Reading Support
"High quality pre-kindergarten is one of the best investments we can make. It's linked to fuller, richer lives for children and their families."
- Kim Brancato, Appoquinimink Preschool Program and Preschool Labs Director
"We are already seeing a difference in our students."
- Bridget Amory, Director of Student Learning, Milford School District
"The funding for this grant has allowed our school to implement a new multi-tiered support system that has resulted in tremendous growth for our children struggling with math and reading."
- Denise Stouffer, Head of School, Providence Creek Academy in Clayton
District & Charter
Spending
---
The Delaware Department of Education (DDOE) works with district and charter school leaders, community representatives, families and educators to evaluate how schools are using the funding and to measure student progress. Learn more about how each district and charter school plans to use these funds.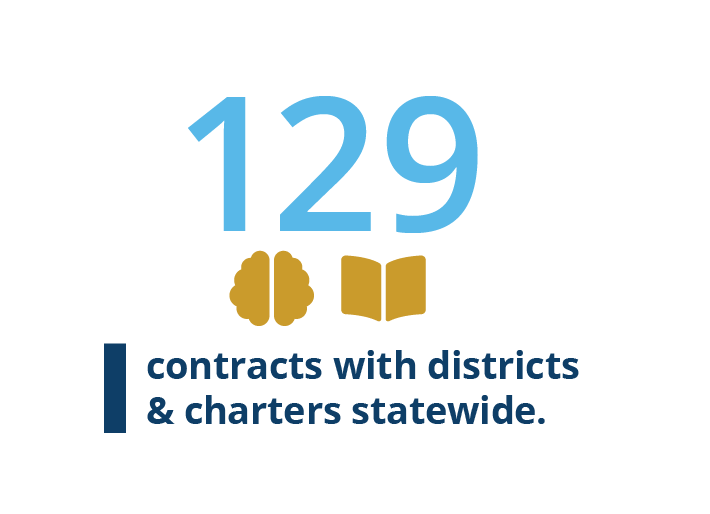 Learn more about District & Charter Contracts
Get Involved
---
Oversight Committee on Opportunity Funding
Governor Carney signed an executive order that established the Oversight Committee on Opportunity Funding to ensure that the initiative is achieving its goals to support low-income students, and English learners, and close achievement gaps in Delaware schools. This oversight committee will evaluate the effectiveness of the Opportunity Funding program, publish best practices, make recommendations on the future of the program, and ensure the public is aware of the steps that school districts and charter schools are taking to close achievement gaps.
Be engaged in this process. Attend one of the upcoming Opportunity Funding Advisory Committee Meetings.