The State of Delaware is actively investing over $1 billion of one-time funded projects across the state in American Rescue Plan Act funding and more than $900 million so far in Bipartisan Infrastructure Law funding to build back better. These pieces of legislation — championed by U.S. Senator Tom Carper, U.S. Senator Chris Coons, and U.S. Congresswoman Lisa Blunt Rochester and signed by President Biden — will help to create Delaware's infrastructure for the next generation.
American Rescue Plan Act
Over $1 billion allocated for projects that:
Meet pandemic response needs.
Build a stronger, more equitable economy in communities hit hard by COVID-19.
Provide immediate economic stabilization for impacted households and businesses.
Address systemic public health, public safety, and economic challenges.
Bipartisan Infrastructure Law
Provides Delaware with a once-in-a-generation commitment to improving roads, bridges, transit, water and wastewater systems, broadband, energy, and other infrastructure areas.
These infrastructure projects will take several years to build but will improve the communities where Delawareans live and work for decades.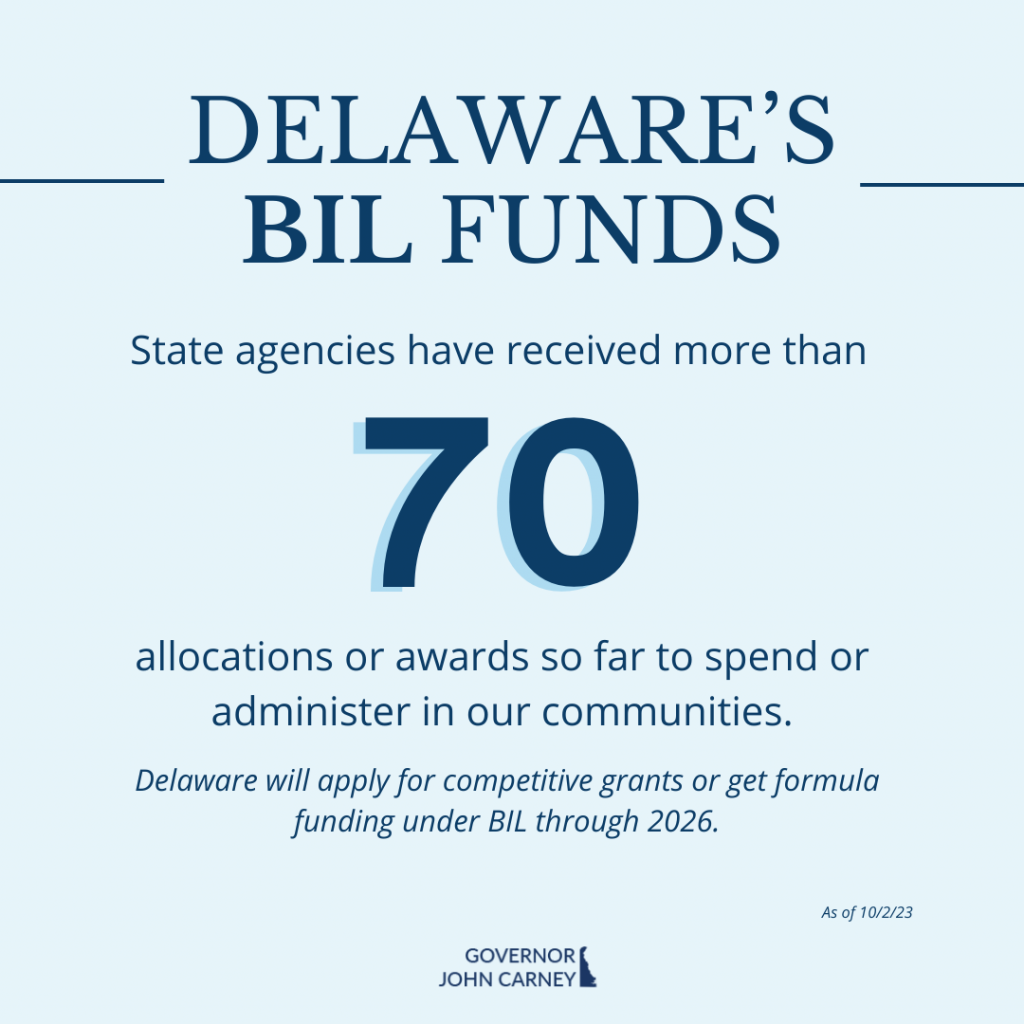 How Delaware will use Federal Funds to Build Back Better.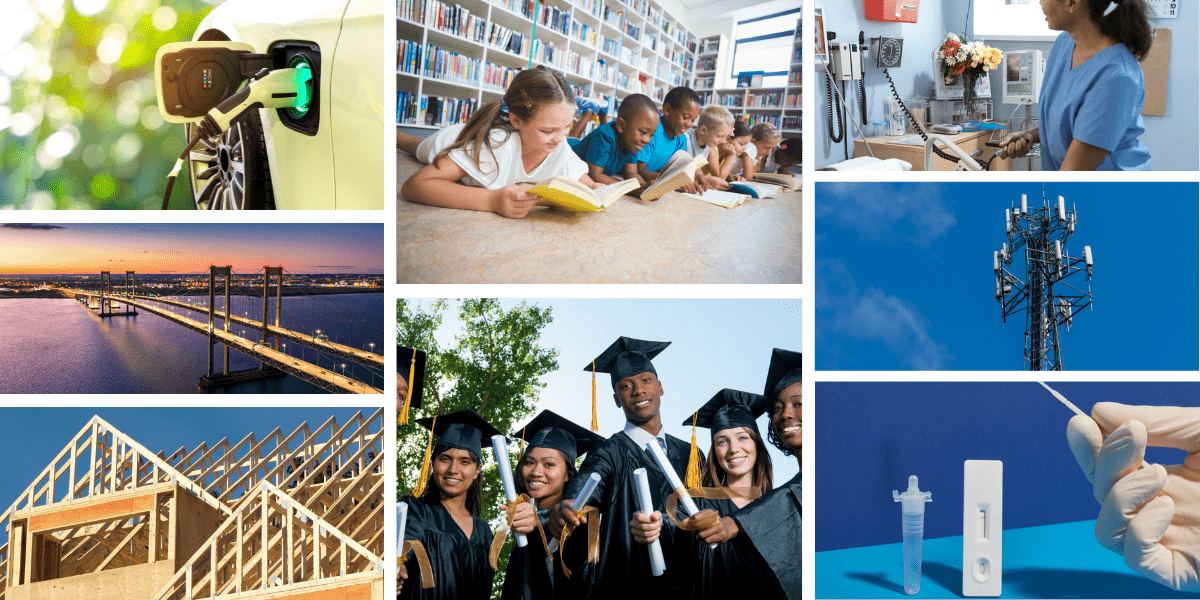 Capital Project Funding
COVID-19 Response & Mitigation
Electric Vehicle Charging
Energy
Higher Education
Hospitals & Healthcare
Housing Developments & Emergency Housing
Roads & Bridges
Statewide Technology & Broadband
Transportation
Water & Wastewater Systems
Workforce Development & Pathways 2.0
Progress in Delaware Communities
Transforming Seaford's Nylon Shopping Center
State, local, and federal partners are teaming up to revive a historic part of Seaford – the Nylon Capital Shopping Center. The Center once was a shopping hub, attracting people from across the mid-Atlantic region.
A combination of private and public investment will fund the redevelopment of the Nylon Capital Shopping Center into a multi-purpose community facility that includes on-site health care services, an education hub, early learning center, co-working space, and a job skills center.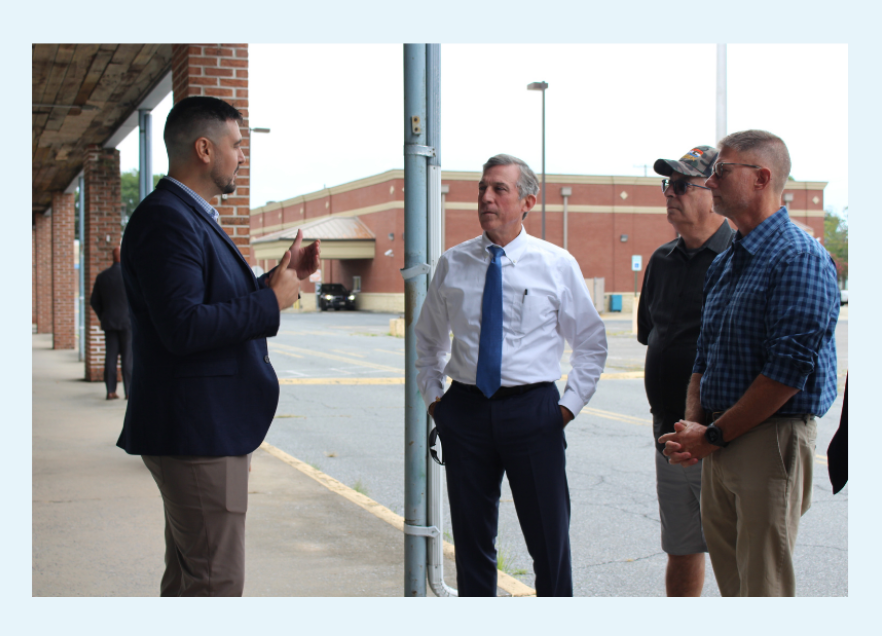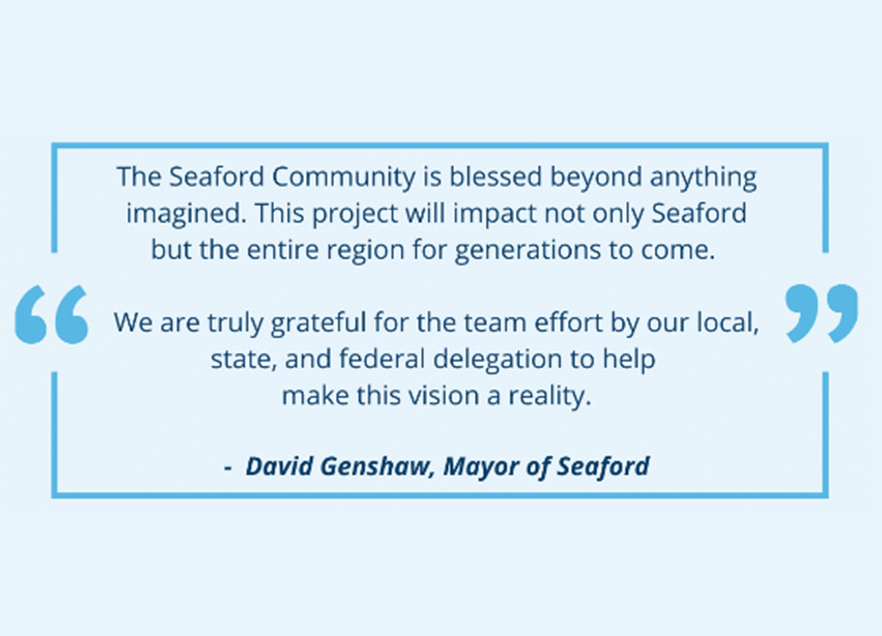 ---
Rendering courtesy of the Becker Morgan Group
Harrington Public Library
After construction is completed, the Harrington Public Library will finally have a space built specifically for library services, and more importantly, a space fit for their community.
The Harrington Public Library is one of nine libraries in Delaware to receive American Rescue Plan Act (ARPA) funding. The American Rescue Plan Act Capital Projects Fund included $40 million in funding for library improvements throughout all three counties.
The new Harrington Public Library is slated to open its doors to the community in Summer 2024.
Learn More About the Harrington Public Library
---
Broadband for All Delawareans
Governor Carney believes stable, high-speed internet connection is important for all Delaware families, students, and businesses. That's why Delaware plans to be the first state in the country to make high-speed internet available to every home and businesses.
Delaware has more than $100 million to complete this important goal over the next several years.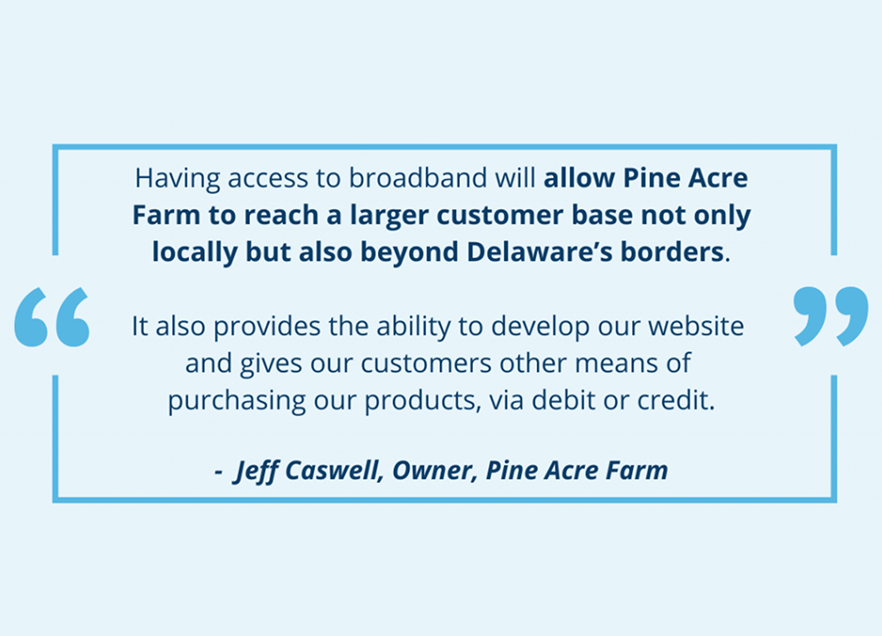 ---
American Rescue Plan Act
Click on the titles below to view and download documents.
Bipartisan Infrastructure Law
Click on the titles below to view and download documents.
Related Topics: arpa funding