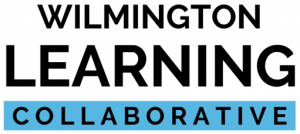 Collaboration starts with the community.
The Governor's Office engaged stakeholders through community meetings, Zooms, phone calls, one-on-one and small group meetings, and presentations to ensure families, educators, students, and communities could share their feedback and ideas to strengthen Wilmington schools.
View a detailed report
that includes the views, beliefs, and suggestions from those who have attended meetings, joined Zooms and calls, shared comments, attended small group meetings, and participated in numerous engagement opportunities.
---
Wilmington Schools. Wilmington Voices.
Take a look at some of the feedback from the Community Engagement Events:
Academics
Curriculum
Make learning relevant through a culturally responsive curriculum and "real world" skills like financial literacy.
Schools need enrichment programs.
Increase project-based learning.
Focus on special education support.
Academics
Experiential Learning
Students need more trips to have more experiences.
More hands-on learning.
Increase vocational opportunities
Academics
Schools
Smaller class sizes.
Need a high school option(s) near City.
Need for closer neighborhood schools for all students.
Provide support as students transition from Kindergarten to Elementary school to Middle School to High School.
Structure day and year to meet needs of students, educators, and families.
Consider using the summer to extend learning opportunities. Use partnerships so we don't ask more of teachers.
Relationships
Social Emotional Learning and Wellbeing
Teacher and student wellbeing is critical
Engage in social emotional learning and behavioral wellbeing
Offer mental health days
Provide spaces to practice SEL programs
SEL staff and resources
Provide more counselors to help identify and fulfill needs
Relationships
School Leadership
Value of administrators: lead with love, support, listen
Recognize achievements and successes of students and staff
Relationships
Building Relationships and Trust
Prioritize relationships
Make time for relationships – it will take time
Encourage students to develop relationships with peers
There needs to be trust at every level: parents, educators, administrators, and district
Trauma
Addressing Trauma
Family homelessness and incarceration are barriers
We have to think through trauma of violence
Schools should be trauma-responsive environments and places of healing
Help staff deal with trauma, too
Positive affirmations
Combat generational trauma and provide universal trauma training
Educators
Professional Development
Provide professional learning that is grade-level specific, inclusive for urban education, as well as special education
Offer professional development on trauma, de-escalation, and leadership
Prioritize professional development time and set day(s)
Educators
Educator Training/Incoming Educators
Revamp teacher prep
Teacher prep and higher ed need to have a role in supporting city schools
Elevate the teaching profession
Additional training and teacher prep
Educators
Teacher Retention
Have to support teachers to reduce burnout
Need to take things off teachers' plates
Focus on teacher wellness
Teacher incentives for career ladder
Ensure those in schools are aligned and personally invested
Must find ways to keep teachers invested so they stay and gain experience
Educators
Staff Numbers
Staffing: more staff per room, lower class sizes at all ages (unit adjustment), limit contractual services
Need more paras in the classrooms. Look to community members
Get creative for staffing – high school and college students
Educators
Autonomy
Principals have flexibility around spending, curricula, training. Teachers need a role in decision-making
Flexibility for teachers to meet needs of students instead of rushing for requirements
Educators
General Support
Reimburse or provide teachers with support for expenses they incur
Foster great teaching
Extra-curricular
Out of School Time
Out of school learning: enrichment, more movement during day
Expand extracurriculars or require them for students
Help students have more experiences
Summer camps for children
Establish mentorship programs
Create rooftop playgrounds
Develop homework centers
Provide engaging summer programming, including the arts
Wraparound Services
Wraparound Services for Students and Families
Comprehensive schools: Schools have to be "all inclusive" and support the whole child
Help coordinate care and consider dental clinics, eye exams, and nutrition
Offer child care support for families
Support broadband and internet connections
Wraparound Services
Communicate Available Services for Families
Communicate and publicize current services offered through schools and partners
Provide families with a list of all partners
Make other supports more known – like housing help
Wraparound Services
Behavioral Health
Provide robust behavioral health support and counseling for the whole family
Offer more counseling and prevention services
Students
Focusing on Students
Student voice is key
Everyone needs to experience success
Focus on well-rounded students
Change assumptions and raise our expectations for students
Make students feel engaged and welcome
Environment
School and Community Environment
Schools should be safe and welcoming environments
Safety in community is key
Improve school environments to be inviting and bright. Add greenspace
Flexibility for schools
More support for transportation/buses
Feedback
Additional Feedback
Provide robust behavioral health support and counseling for the whole family
Offer more counseling and prevention services
Family & Community
Parent Support
Train parents and caregivers with grade-specific training
Technology help for families.
Bring families and community into schools.
Have parents/caregivers and students learning together.
Expand parent academy and have parent accountability.
Family centered activities.
Require parents to volunteer at schools.
Family & Community
English as a Second Language
Offer English courses for families.
Provide homework in multiple languages so parents who do not speak English can help their children with homework.
Provide clear information about school options in multiple languages.
Make Interpretation services available for families when at the schools.
Family & Community
Communication
Make sure parents are bought into the importance of on time attendance and learning.
Address truancy as well as the transient piece impacting academic performance
Engage businesses and engage parents in schools.
Provide clear communication with all stakeholders.
Provide intentional, positive communication.
Family & Community
Meeting Families Where They Are
Meet families where they are.
Meet family needs.
Flexibility – Have events on weekends so working families can participate.
Family & Community
Relationship Building
Have dedicated family engagement staff and funding for parent engagement.
Invest in parent-school relationships.
Proactive and positive phone calls – not just negative communication.
Regain community trust.
Family & Community
Partnerships #1
Establish more business and nonprofit partnerships.
Create partnerships to support social and emotional learning and academics.
Encourage volunteers to tutor and mentor students.
Family & Community
Partnerships #2
Business partnerships are important.
DHSS support embedded in schools to help with parent engagement.
Provide community incentives to partner with schools.
Schools must be community hubs.
Share your ideas.
---